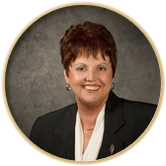 Rachel Desmarais
CFP, EPC, CHS, CLU, CEA, Financial Planner
Rachel Desmarais was born in Haywood Manitoba. Moving to Owen Sound in 1977, she attended college in the hope of finding a career in the financial world. She later worked at Black Clawson Kennedy in the Accounting department, earning the respect of colleagues with her attention to detail and ability to multitask. Rachel then worked with the Owen Sound Business Improvement Agency, where she learned the importance of working with small and large groups to build a strong community. Her experience working with Met Life brought Rachel into the world of financial planning and insurance. Today Rachel is a self-made business woman looking after seven-figure portfolios.
Rachel is also a mother of two, and her marriage to Ray blessed her with two more. She is especially proud of her five grandchildren. They are the best way to get Rachel "off topic" at your next meeting. Clients and colleagues agree, Rachel has a natural way of putting people at ease. Expect her to care, not just about your account, but how you're really doing as well.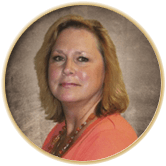 Melodie Whiteman
Director, Client Relations
Melodie joined Desmarais Financial Services Inc. in September 2005 as Rachel's Executive Assistant. Melodie has now been appointed Director, Client Relations. Melodie has completed the Investment Funds Institute of Canada's Canadian Investment Funds course and has her Life Insurance License. Melodie's career has spanned over two decades as a medical assistant.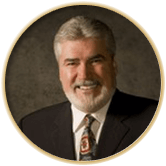 Raymond Desmarais
Financial Security Advisor
As the General Manager, Raymond Desmarais is responsible for the daily operations of Desmarais Financial.
Ray's primary focus is ensuring that the company's sales, finance, marketing, products, and business development areas are on track, and that clients are always the first priority.
Over the years, Ray has been involved in teaching, sales, insurance, financial security planning, physical fitness education and management, but Ray's foremost passion is leading the strong, supportive team at Desmarais Financial.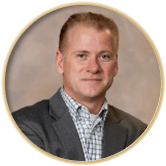 Donald Muck
Financial Advisor, CLU, CH.F.C., CHS
For 35 years, Don has been employed in the financial services industry. Don's love of working with people has given him the edge to be a successful chartered financial consultant. He enjoys working with individuals who want to understand money better and how to grow their wealth. Don officially came on
board with Desmarais Financial Services in June 2010.
Married to his beautiful wife Michelle for 24 years, the couple has four wonderful children together.
Don spends his spare time with family, playing hockey and vacationing.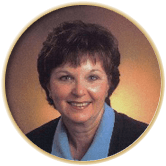 Linda Gignac
Financial Security Advisor, CSA
Linda has been with Desmarais Financial Services Inc. since July 2011. She has been in the financial services business for over 20 years. She became an Independent Broker in October 2010 after 19 years as a career advisor.
Attention to detail, good listening skills and a great empathy are qualities that her clients have come to appreciate. She is effectively supported by a team of administration, insurance, investment and group specialists whose teamwork and professionalism help her build long-term relationships with her growing client base.
Linda has won several awards over the years for her hard work and dedication to a career she loves. She also became a Certified Senior Advisor because helping seniors has always been very important to her.
Linda is happily married to Phil who has always supported her 100%. She has three wonderful children who are married to great spouses. She has also been blessed with six of the best grandchildren anyone could have. Spending time with her family brings her much enjoyment. Linda also loves boating and fishing on our beautiful Georgian Bay. Recently her new summer pastime is riding on the back of the Harley with Phil.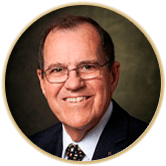 Tom Bentley
Tom came to Desmarais Financial Services Inc. in the summer of 2012 with a thirty-eight year background in Life Insurance and Investments. Ray Desmarais and Tom have been special friends since their YMCA days in the 1970's.
Tom brings his good listening skills, the insight to ask pertinent questions and empathy for his client's financial concerns. He will always get the specific answers you need in order to make an informed decision.
Janice, Tom's wife for 45 years, is his 'right hand man' and brings her own experience and management skills to Tom's office in St. George, Ontario.
As a Broker, Tom can find the right financial solution for you, searching many companies' plans.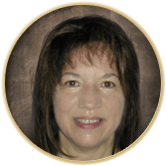 Audrey Keip
Financial Security Advisor, CPCA
Audrey has been in financial services for over ten years. She joined Desmarais Financial Inc. in March 2011 and continues to manage her business out of her Hanover office. She is licensed to give advice and present options regarding insurance protection, risk management, tax reduction strategies, education planning for your children, charitable giving, retirement planning and investment portfolio management by being independently represented by a variety of companies.
Audrey's mission is to help families achieve their financial life goals and realize their dreams for themselves, their families and their business or professions. She seeks to show you how you can take control and stay in control of your financial life by charting a course or a road map to align with your goals, priorities and values.
Audrey's aim is to be with you on your journey every step of the way, and to be a partner in your life financial planning.
Desmarais Financial Services Inc.
345 8th Street East
Suite 208
Owen Sound, ON
N4K 1L3
Phone: 519-416-1600
Fax: 519-416-1660
Email: info@dfsfinancial.ca
<iframe src="https://www.google.com/maps/embed?pb=!1m18!1m12!1m3!1d2842.60734288461!2d-80.94186928480421!3d44.56414060106658!2m3!1f0!2f0!3f0!3m2!1i1024!2i768!4f13.1!3m3!1m2!1s0x8829fb8039cd177d%3A0x8a6886dc917ef983!2sDesmarais+Financial+Services+Inc.!5e0!3m2!1sen!2sca!4v1528335071008" width="100%" height="450" frameborder="0" style="border:0" allowfullscreen></iframe>